The Public Schools Old Boys played against KCS, Wimbledon, on Saturday, 17th June 2023. This match has been a staple of the fixture calendar over the years, and once again, it was played at the excellent facilities within the school's grounds.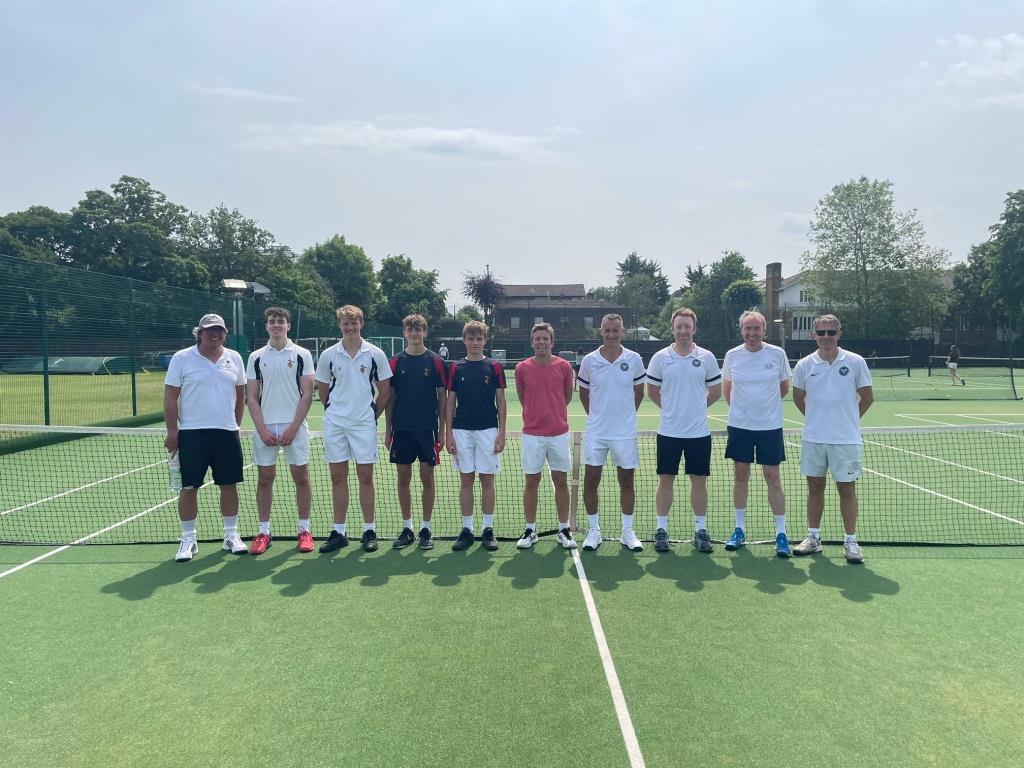 The PUBs found themselves 2-1 up after the first round of matches, with the second pair (Miles Edmeston and Malcolm Smith) securing a solid victory in what appeared to be an age-old partnership. The second and third waves of matches were equally successful for the Association, gaining two rubbers each per round, culminating in a PSOBLTA 6-3 victory. The tennis was a hugely entertaining fixture, played in great spirits, with some high-calibre tennis on display throughout the day.
PSOBLTA's first pair: Rory Pullinger and Ben Rogers
KCS 1: won 6-4 6-1
KCS 2: won 6-1
KCS 3: won 6-0
PSOBLTA's second pair: Malcolm Smith and Miles Edmeston
KCS 1: lost 6-3
KCS 2: won 6-4 6-3
KCS 3: won 6-3
PSOBLTA's third pair: Giles Brand and Adam Dolman
KCS 1: lost 6-1
KCS 2: won 6-0
KCS 3: lost 7-6 7-5
PSOBLTA: 6
KCS: 3
Overall, a delightful afternoon which included a couple of KCS alums playing in the fixture And a couple of pints over the road at the 'Hand in Hand' pub! Thanks to Luke as the stand-in Master in Charge of Tennis, and the KCS boys for giving up their weekend to host the team around exam season. We look forward to coming back next year for the 2024 re-match.
Ash Tatum – Match Manager