On a glorious summer's day, the Public Schools Old Boys team were truly privileged to be invited to the All England Club to play out annual fixture.
As ever, the courts and grounds were in truly fabulous condition, and we received the legendary All England hospitality. The PUBs team consisted of Adrian Blackman, Alex Flory, Ben Zuckerman and Florian Hagmann.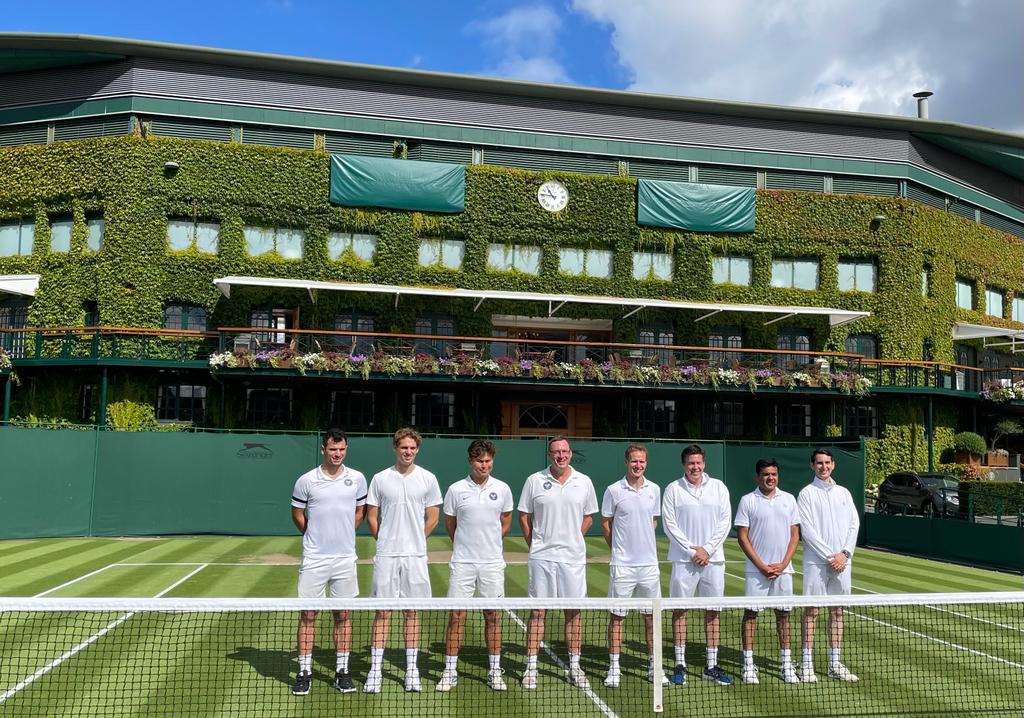 The first round was a tight affair as second pair of Blackman / Flory fought all the way to a championship breaker only to fall at the final hurdle and lose 10-8. Our first pair took a little while to get going against the All England first pair but played out a very tight second set which we eventually lost in the second set tie-break.
Moving to the second round, Our second pair played valiantly but were not quite as strong as the experienced AE first pair. However, Ben and Florian (on their Court 4 debut) played some extremely powerful and skilful tennis to win in straight sets.
So, overall a 3-1 loss for the PUBs but a performance that we can be proud and we were only a whisker away from getting the draw.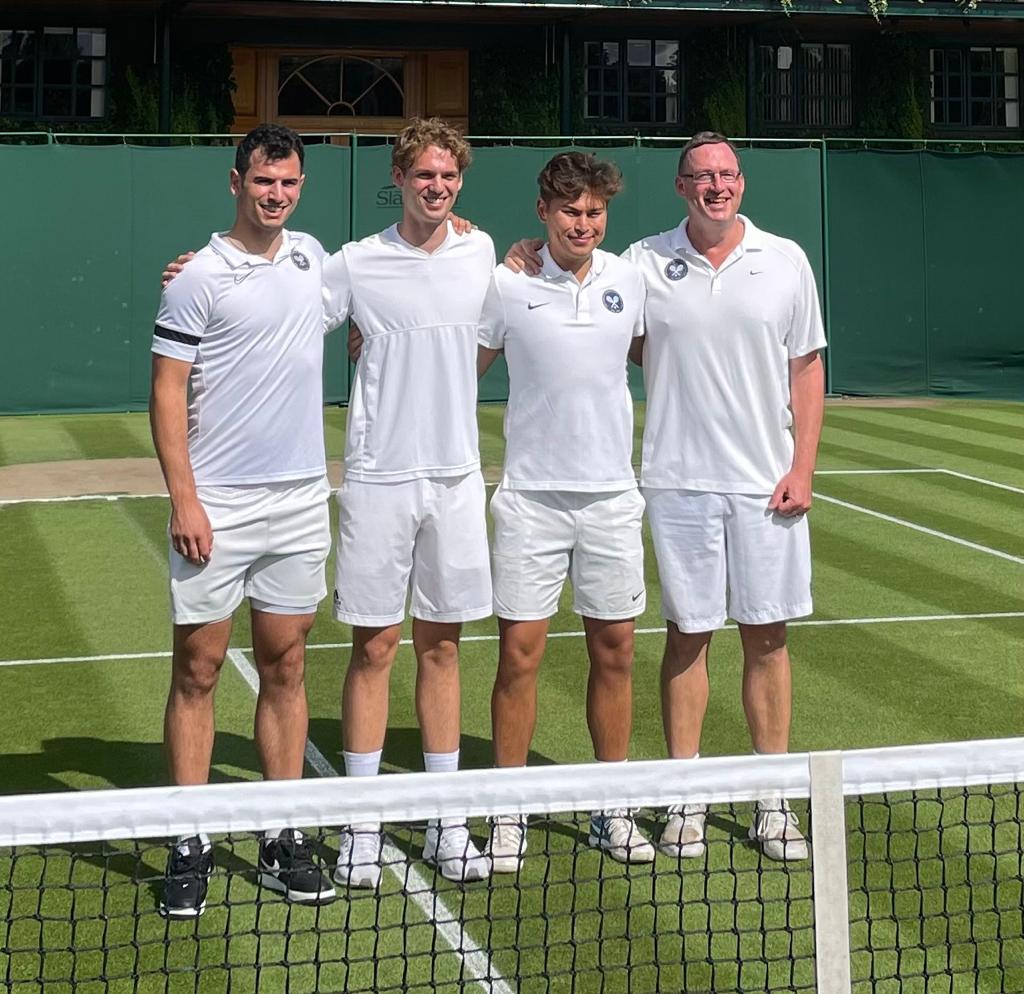 Results:
Pair 1 : Florian Hagmann and Ben Zuckerman
Lost to Andrew Kennaugh and Tim Prossor 1-6, 6-7 (4)
Beat Venki Sundaram (c) and Mark Beim 6-2, 7-6 (1)
Pair 2 : Adrian Blackman and Alex Flory
Lost to Andrew Kennaugh and Tim Prossor 4-6, 2-6
Lost to Venki Sundaram and Mark Beim 7-5, 2-6, 8-10
Result: All England Lawn Tennis Club beat Public Schools LTA 3-1
Following the match, we were hosted in the beautiful Members Dining Room to a wonderful champagne afternoon tea at which the Peter Jackson Trophy was awarded to the winning All England team. We are already looking forward to this truly special and traditional fixture for next year.
Match captain: Adrian Blackman