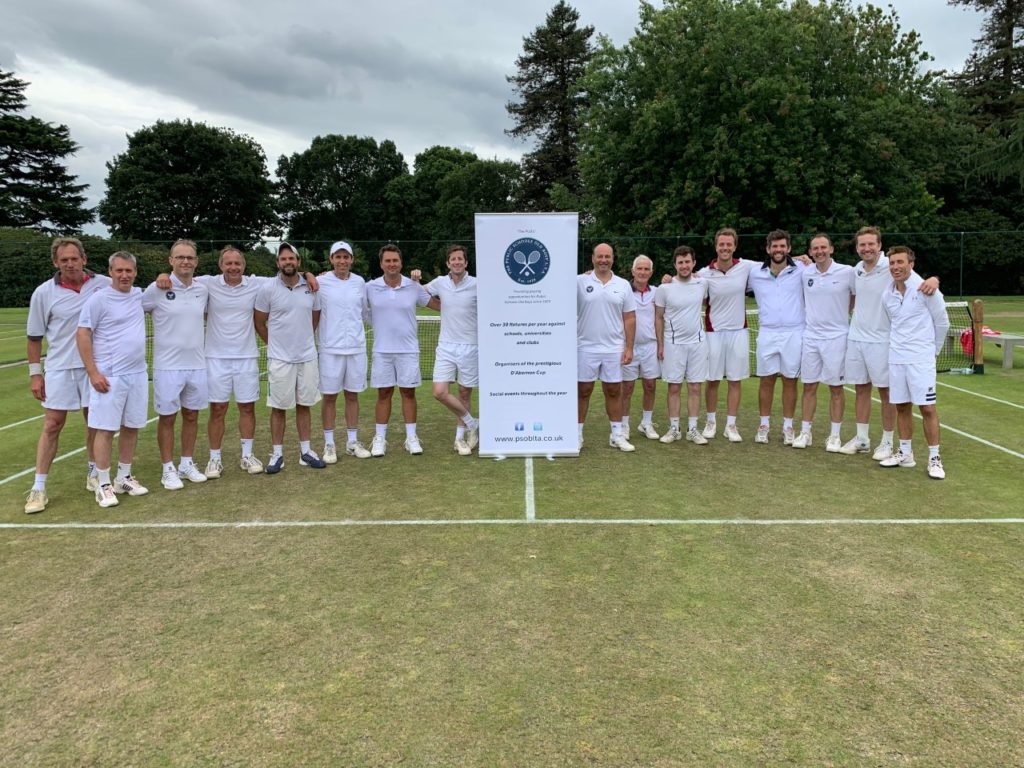 Under blue skies, sixteen members of the PUB's complete with family and friends descended upon the lush grass courts of Stoke Park to partake in a mix-in tournament to mark the 90th anniversary of the Association, the first of three events scheduled to take place over the course of the year.
The format of the day would see eight pairs pooled into two groups. Each pair would play three matches to see who would top each group.
After some great matches, Rob Blythe and Sancho Simmonds emerged victorious from their group whilst Jono Summer and Davor Pavlovic topped their group. The stage was set for the final match where Rob and Sancho secured a well earned victory.
After the matches were concluded, the members enjoyed a wonderful BBQ and the opportunity to mingle with family and friends in the marvellous grounds of Stoke Park.
For those members who still had some energy in the tank after lunch, padel tennis beckoned!
In all, a truly great day was had that demonstrates the continued strength and spirit of the association 90 years on from its inception. The Association's sincere thanks goes to Stoke Park for their hospitality and continued support of the PUB's in facilitating a wonderful day with particular thanks to Chester King and Marc Codling.
The Association now looks forward to continuing to celebrate its 90th year at the Real Tennis evening at Queen's Club on 24 September 2019.
Ben Gordon-Smith – PSOBLTA Organiser