On 12 March 2020, the Association held its AGM and Annual Dinner at AELTC. We were delighted to see over 90 attendees and was thankfully, held prior to the uncertain times that we are witnessing now. Many thanks to all that attended.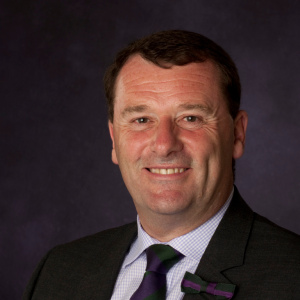 This year our guest speaker was Philip Brook, the recently retired Chairman of The All England Lawn Tennis Club following nine years in the role. Philip was interviewed by PSOBLTA Committee member, Conor Boden, and asked excellent and interesting questions which Philip spoke openly and honestly about including his involvement in the Tennis Integrity Unit.
Once again the food and service was excellent and the traditional steak and kidney pie was enjoyed by all.
Silverware was presented to the Old Reptonians for winning the 2019 D'Abernon Cup (Old Boy's tournament) and to the PSOBLTA for winning The Peter Jackson Cup (annual match against AELTC) – the Association winning The Peter Jackson Cup is a rarity! The Geoff Brown Award was presented to Ralph Cake, a worthy winner given he has contributed 50 years to ISTA and introducing numerous players to the PSOBLTA.
In the mean time, the Association send its best wishes to all members and to keep safe.