PSOBLTA v Fitzwilliam LTC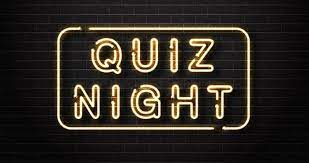 PSOBLTA team: Johnny Barr, Jonathan Cooper, Paul Siviter and Ashley Tatum
Fitzwilliam LTC team: Frank Egan, Joe Hackett, Martin Hughes and Mike Kemp
Given the pandemic, our annual tennis fixture against Fitzwilliam LTC was postponed. However, we did not want to miss the opportunity to celebrate one of our favourite weekends of the calendar with our friends at Fitzwilliam, so we arranged a "friendly" quiz over Zoom. Conor Boden volunteered to be the impartial quizmaster and what a quizmaster he was.
A truly excellent evening with a lot of banter and laughs along the way, and obviously all participants were bonded over one item – a few Guinness during the evening!
The rounds (and scores) were:
Round 1: Andy Murray (FLTC: 2; PSOBLTA: 3)
Round 2: Sporting namesakes (FLTC: 3; PSOBLTA: 5)
Round 3: Wimbledon (FLTC: 4.5; PSOBLTA: 3.5 x2 for the joker)
Round 4: England v Ireland (FLTC: 2; PSOBLTA: 1)
Round 5: General knowledge (FLTC: 3 x2 for the joker; PSOBLTA: 6)
Round 6: Tennis in general (FLTC: 4.5; PSOBLTA: 5.5)
On the initial count of the scores, it would appear that the PSOBLTA had secured a win 27.5 points to 22 points…however, unbeknown to all on the quiz the Boden/Fitzwilliam effect algorithm was being applied in the background and somehow the PSOBLTA win turned into a slight loss – FLTC: 28.5 points to PSOBLTA 27.5 points! The Association is still debating this final result so in the meantime, we will be claiming a victory!
Many thanks to Conor for hosting such a fun evening and we all hope to be back enjoying a Guinness in person with the Fitzwilliam team in the near future…maybe, just maybe a tennis match in late 2021…we live in hope!
Jonathan Cooper – PSOBLTA Match Manager