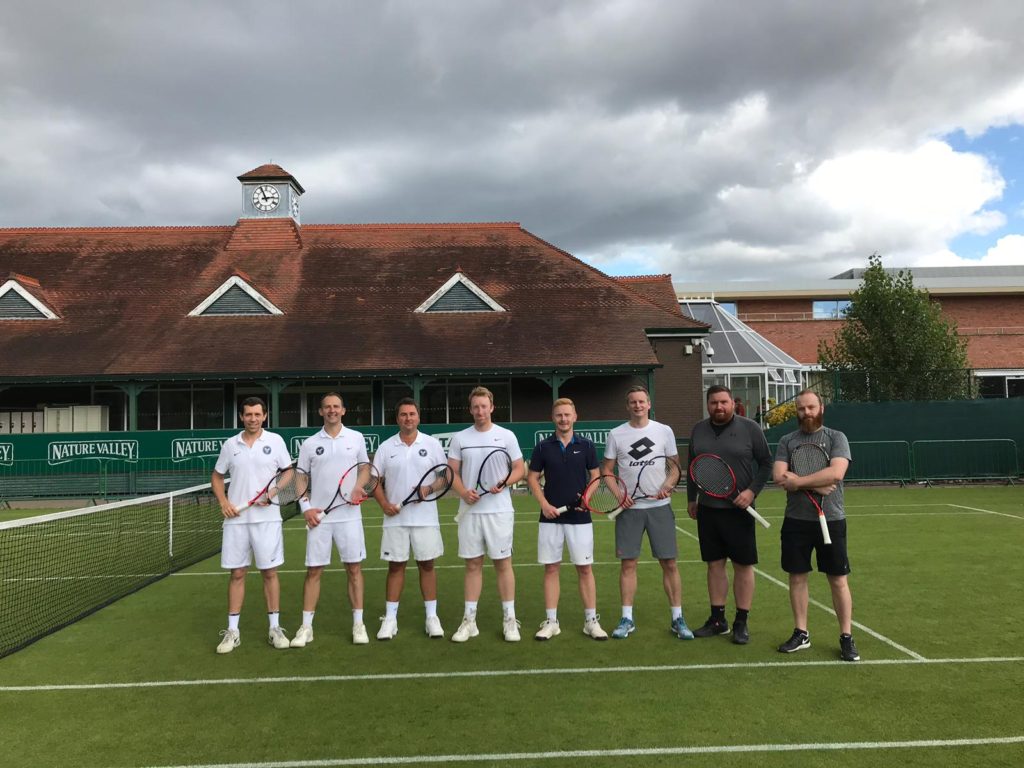 PSOBLTA team: Jon Basell, Davor Pavlovic, Ben Rogers and Paul Siviter
Edgbaston Priory team: Tom Holland, Rick Knight, Jack Lee and Jack McArdle
PSOBLTA first pair: Davor Pavlovic and Ben Rogers
beat Rick Knight and Jack Lee 5-7, 6-3, 10-8
beat Tom Holland and Jack McArdle 6-2, 6-1
PSOBLTA second pair: Jon Basell and Paul Siviter
beat Rick Knight and Jack Lee 6-4, 5-7, 10-8
beat Tom Holland and Jack McArdle 6-0, 6-0
The annual fixture against the prestigious Edgbaston Priory Club was a closely contested fixture. Three of the four Pubs players had had some good practice the previous day at the 90th Anniversary event hosted at Stoke Park, so they were seeing the ball well! Maybe this contributed to the rare 4-0 victory over Edgbaston Priory, although it could have easily been 2-2 with two of the matches decided on final set tie-breaks.

The first round of matches were played on the pristine grass courts, but the weather intervened and the remainder of the match had to be completed on the indoor courts.

As always the matches were played in good spirits, and the hospitality was excellent with a few drinks and match tea to finish off a very enjoyable day. Thanks to Edgbaston Priory for hosting us, and thanks to the Pubs team of: Ben Rogers, Davor Pavlovic, Jon Basell & Paul Siviter. It was also good to see the Pubs team all sporting the new Public School Old Boys team caps!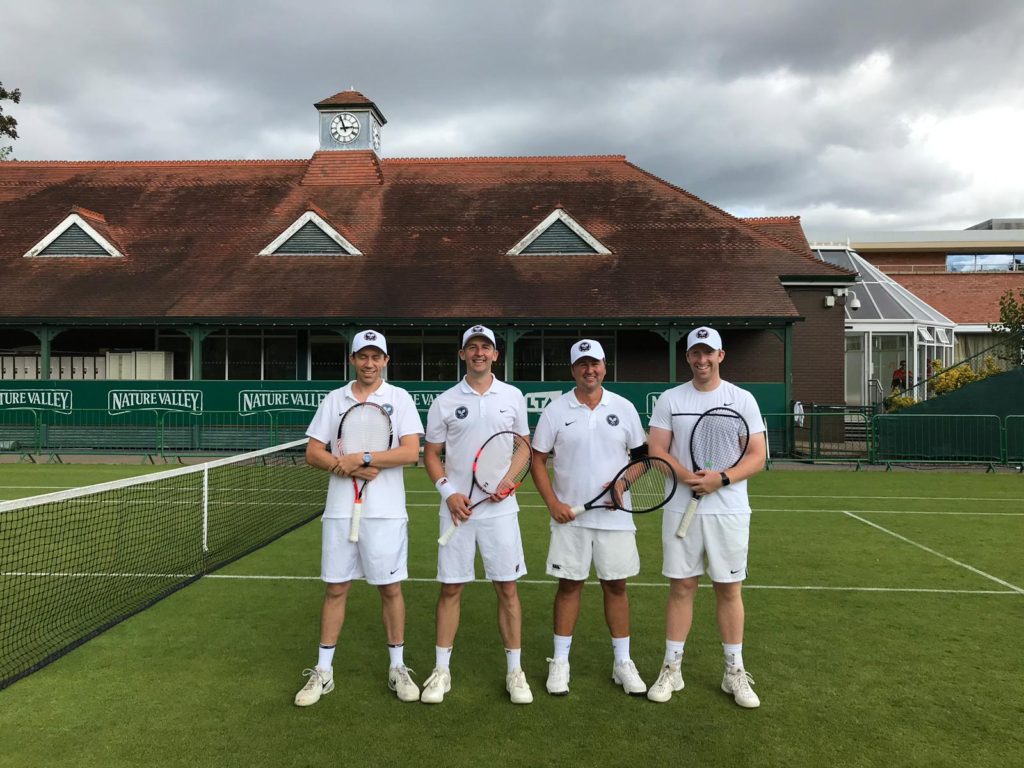 Paul Siviter – PSOBLTA Match Manager