PSOBLTA v Ealing LTC
Lost 2.5-1.5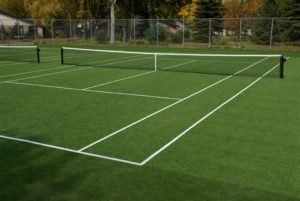 PSOBLTA team:
Alex Gummer, Andy Hill, Brad Keenes and Alex Wilton
Ealing LTC team:
Antony Calvert, Marc Payling, Rob Souile and Viv Wong
PSOBLTA first pair: Andy Hill and Alex Gummer
drew with Rob Souile/Viv Wong 6-3, 6-7
beat Antony Calvert/Marc Payling 6-0, 6-4
PSOBLTA second pair: Brad Keenes and Alex Wilton
lost to Rob Souile/Viv Wong 0-6, 2-6
lost to Antony Calvert/Marc Payling 1-6, 4-6
In recent years, the weather has always won this fixture and has been washed out with rain; however, 2017 the sun was shining and we enjoyed an excellent fixture at Ealing LTC.  The home side were slightly too string for us this year but some great tennis and the match was played in good spirits.  Our thanks to Ealing LTC for hosting us and we look forward to 2018, if more sun can be arranged – that would be perfect!
Paul Siviter – PSOBLTA Match Manager