PSOBLTA v AELTC
Won 4-0
PSOBLTA/AELTC sides pre-match
PSOBLTA team: Chris Clark, Ed Fry, Chris Jenkins, Jamie Muirhead
AELTC team: Jonathan Cooper, Conor McCullough, Ross Niland and Gary Stewart
On the August bank holiday weekend and in the scorching heat, the PSOBLTA played its most prestigious match of the year against the AELTC. The match is played for the Peter Jackson Cup (in honour of our ex-President). This is the pinnacle of our fixture list and always a most enjoyable match for the Association.
The day started with some pre-match food in the Rolex Suite before heading out to the fine Championship grass courts at 11am. The Pubs took inspiration from the surroundings and started strongly, taking the advantage in the first round which resulted in the Pubs side going 2-0 up. Despite the strong start, we knew it would be a tough second round.
After a pit-stop for some refreshments, the next round started. With two closely fought matches, the Pubs side played some excellent grass court tennis and won these two rubbers, thereby securing a 4-0 victory!
A momentous year as the last time the Pubs beat the AELTC was in 2014! All players retired for a quick celebratory beer followed by a fantastic afternoon tea. Our thanks go to the AELTC for looking after us so well and for making us feel so welcome.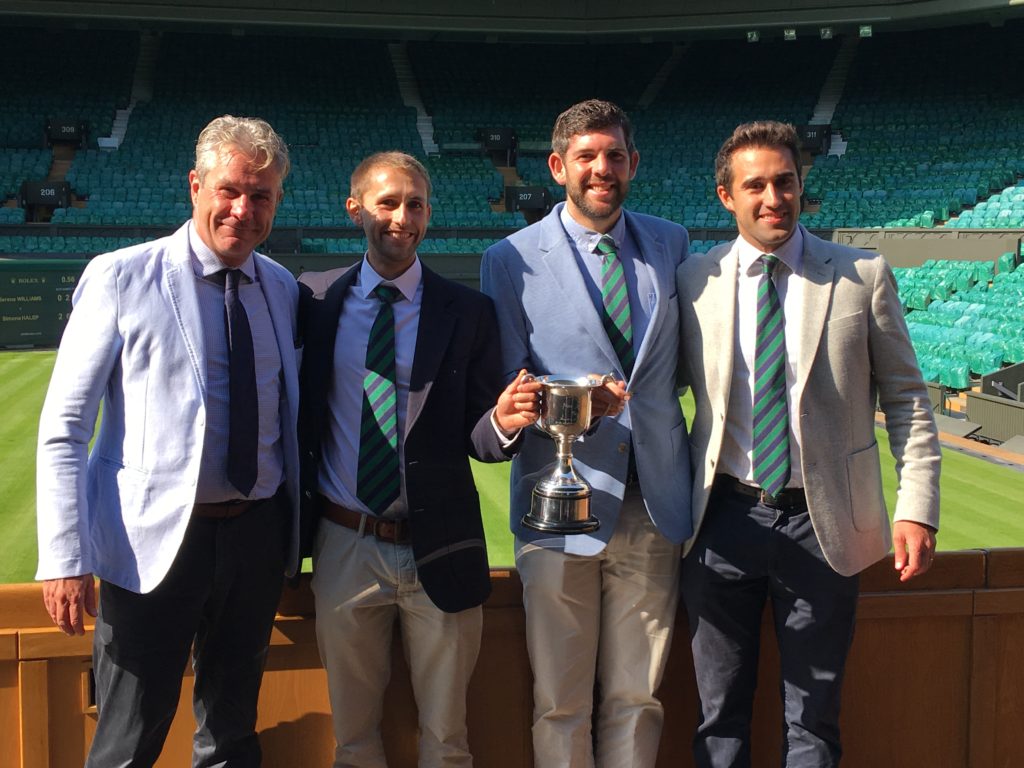 Edward Cooper – PSOBLTA Match Manager