PSOBLTA v AELTC – Lost 5-1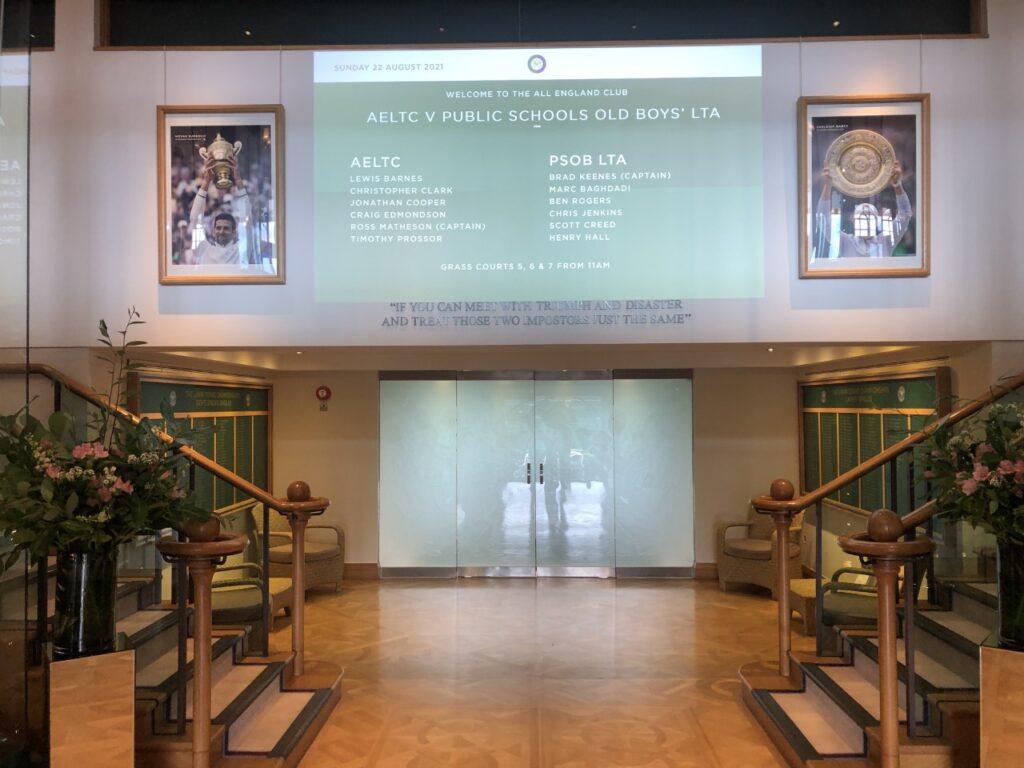 PSOBLTA team: Marc Baghdadi, Scott Creed, Henry Hall, Chris Jenkins, Brad Keenes and Ben Rogers
AELTC team: Lewis Barnes, Chris Clark, Jonathan Cooper, Craig Edmondson, Ross Matheson, Tim Prosser
PSOBLTA 1st pair: Marc Baghdadi and Ben Rogers:
beat Chris Clark and Craig Edmondson w/o
lost to Lewis Barnes and Ross Matheson 6-3, 1-6, 4-10
PSOBLTA 2nd pair: Scott Creed and Henry Hall:
lost to Lewis Barnes and Ross Matheson 0-6, 3-6
lost to Jonathan Cooper and Tim Prosser 5-7, 2-6
PSOBLTA 3rd pair: Chris Jenkins and Brad Keenes:
lost to Chris Clark and Craig Edmondson 1-6, 1-6
lost to Jonathan Cooper and Tim Prosser 4-6, 4-6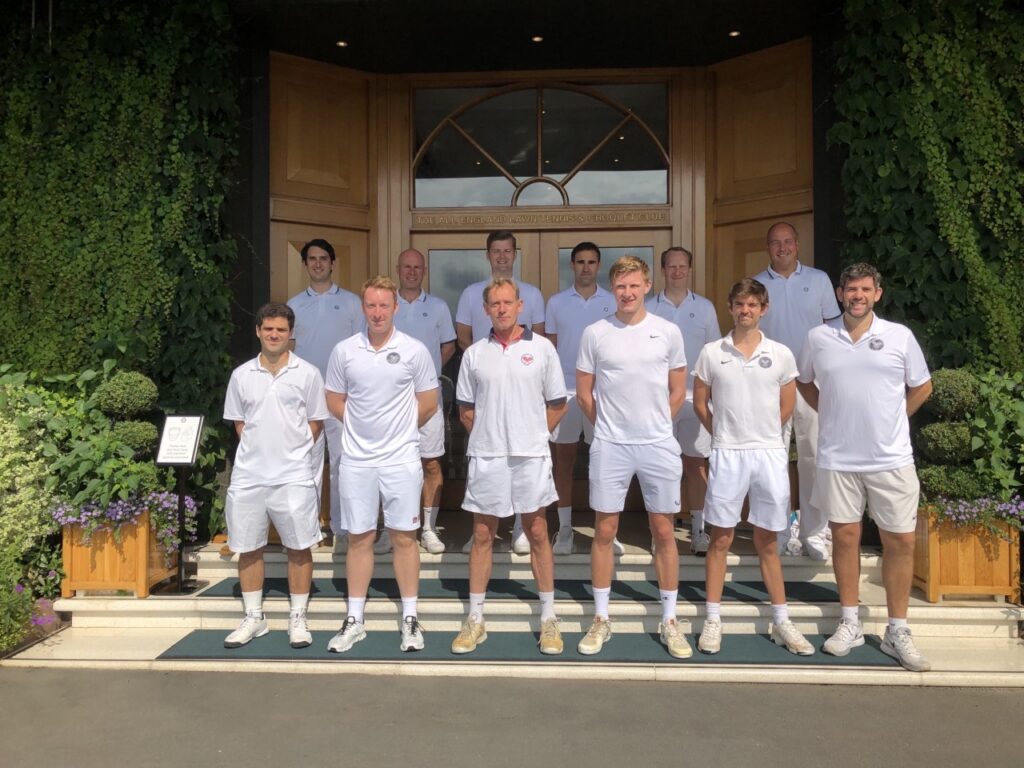 The annual fixture against AELTC is always a special day in the Association's calendar and today did not disappoint. After the Association winning the last two years – there was a nervousness in the PSOBLTA camp as to how this years match might go, as the AELTC would be out for revenge! Six PSOBLTA players took to the fantastic grass courts at AELTC in front of the iconic clubhouse and the teams were playing for the Peter Jackson Cup.
The AELTC came out strong and excellent tennis was played from both teams, with the AELTC securing the three wins in the first round of tennis. After a quick lunch break, the next round of tennis was played, once again the AELTC team started strong and secured two of the three matches, thus resulting in a 5-1 win to the AELTC. The Pubs one win was secured after an injury to Craig – we wish him a speedy recovery.
After the tennis was another highlight of the day, afternoon tea in the Rolex Suite. A very special day for the Association and we appreciate the great bond that the PSOBLTA has with the AELTC. Our thanks go to the Club and staff for looking after us so well and making us feel welcome.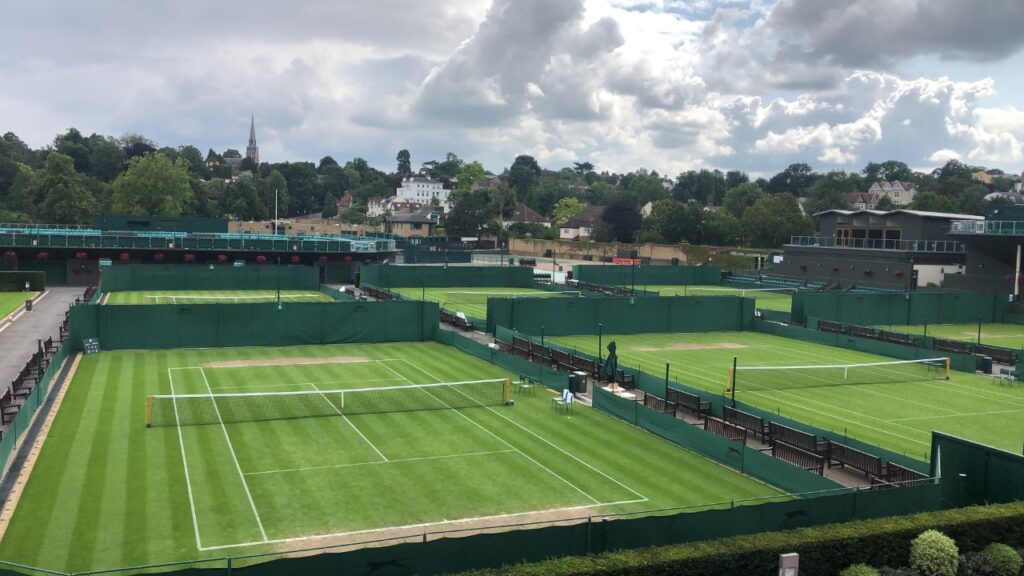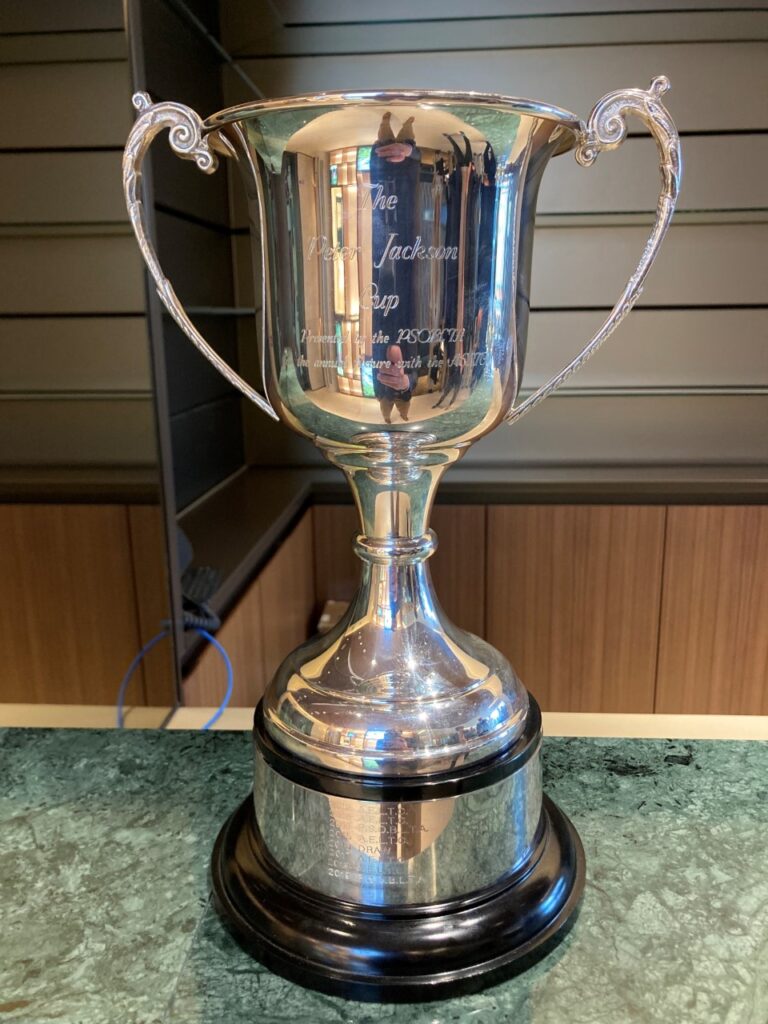 Edward Cooper – PSOBLTA Match Manager