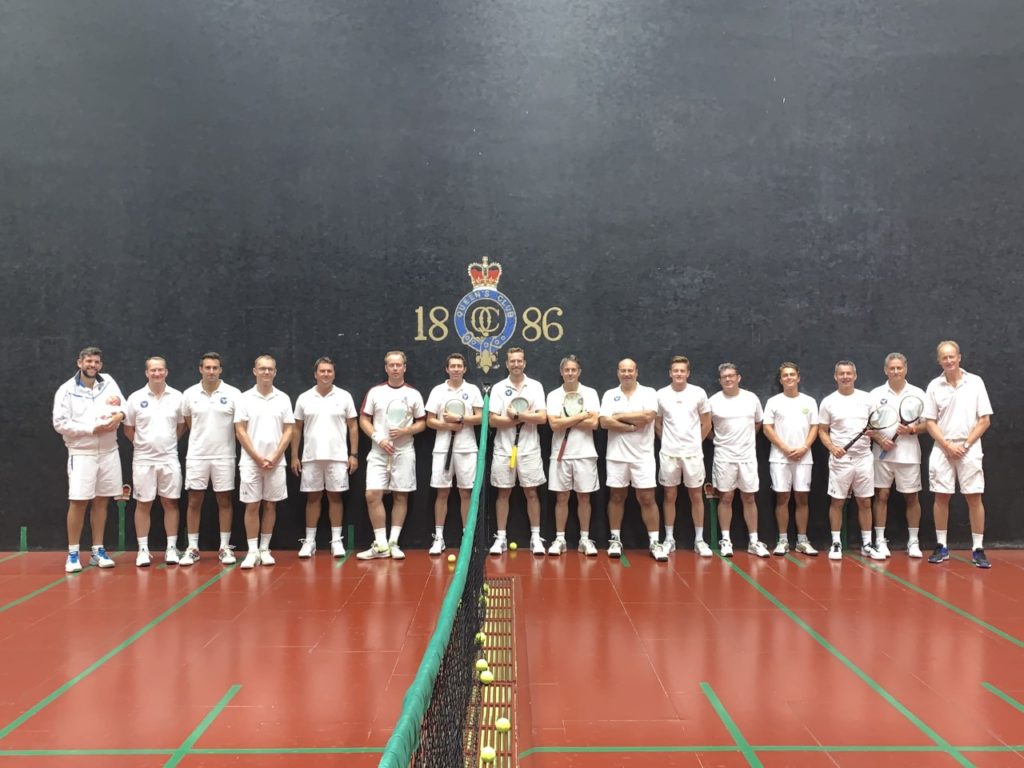 On Tuesday, 24 September 2019, the next 90th Anniversary event took place at The Queen's Club. 16 Pubs members took to the real tennis court.
With various standards of lawn tennis players playing (from current pro to club standard), the real tennis was certainly a leveller! It took time for all to adjust to a different racquet, court and balls.
The evening took the form of a skills evening, carefully managed by Pubs member, James Acheson-Gray. Varying points on offer for hitting, what felt like, smaller areas of the court as the evening went on.
At the end of the evening, two teams ended up in joint first place – many congratulations to Team 1 (Johnny Barr, Scott Clayton and Sean Murphy) and Team 2 (Charlie Billington, Chris Jenkins and Rory Pullinger).
After the real tennis, we all retired to the bar and enjoyed some excellent dinner. All in all, a great fun evening and there were calls for this to be an annual event. Our thanks go to The Quenn's Club, James Acheson-Gray and the Queen's Club pro's for making this such a superb evening.
The next anniversary event is table-tennis at Bounce on Thursday, 21 November – please do sign-up for this event via email (psoblta@live.co.uk).
Jonathan Cooper