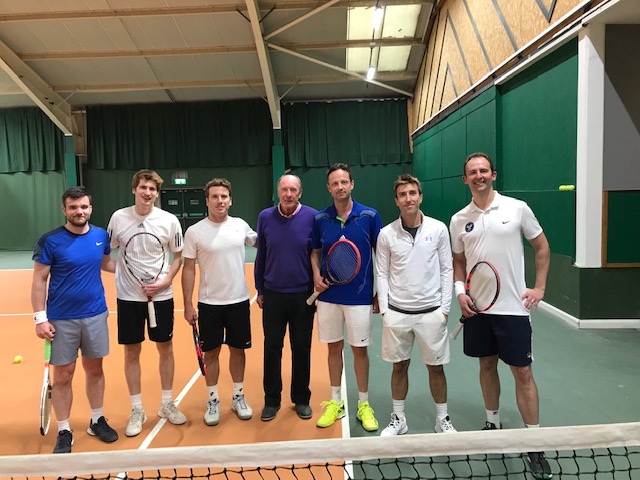 KCS Old Boys and Old Bromsgrovians prevail at D'Abernon Cup qualifying
Over the weekend, the third D'Abernon Cup qualifying event was held at David Lloyd Raynes Park.
KCS Old Boys and Old Bromsgrovians fought through with hard earnt wins to qualify via some titanic matches to make it through to the main draw of the D'Abernon Cup. Featuring recently world ranked player Tom Calautti , KCS were pushed all the way by two excellent teams in Sevenoaks and Bromsgrove.
If this qualifying event was anything to go by, then this year's D'Abernon Cup looks like it's going to be a keenly contested affair with many old boys school tennis teams aiming to break the dominance in recent years of Old Reedonians and Old Reptonians.
The event concluded with KCS Old Boys qualifying in first place and the Old Bromsgrovians in second place and both teams will join the prior year finalists and other qualifiers and entered into the quarter-finals. The draw will be emailed to all teams and also available online in the coming week.

On behalf of the PSOBLTA Committee we would like to thank all Old Boys tennis teams for playing the D'Abernon Cup qualifying event in a fabulous spirit, and we would also like to thank all at David Lloyd Raynes Park for their superb hospitality in allowing us to hold our qualifying event at their magnificent tennis club.